Friday was a very interesting trading day for me, and I thought I'd share my memories of it since I think it is instructive about both risk and emotional management.
As most of you would probably guess, I came into the day completely short. But I wasn't just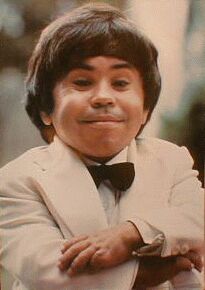 short: I was Herve Villechaize short. So short I could jump off a nickel. You get the idea.
In spite of the fact that Monday registered the highest closing price in the 13 billion year history of the universe for many indexes, including the now-Apple-laden Dow 30 Industrial Average, I'm a dauntless bear, and I spent the week shorting, shorting, and then shorting some more.
Before I go further, I should explain a couple of elements of my trading that are important to this story. First off, since I'm a constant-as-the-Northern-Star permabear, I judge my own performance inversely. If the market is down, I certainly want to be up. And if the market is up, I know I have to tolerate being down.