Slope of Hope Blog Posts
Slope initially began as a blog, so this is where most of the website's content resides. Here we have tens of thousands of posts dating back over a decade. These are listed in reverse chronological order. Click on any category icon below to see posts tagged with that particular subject, or click on a word in the category cloud on the right side of the screen for more specific choices.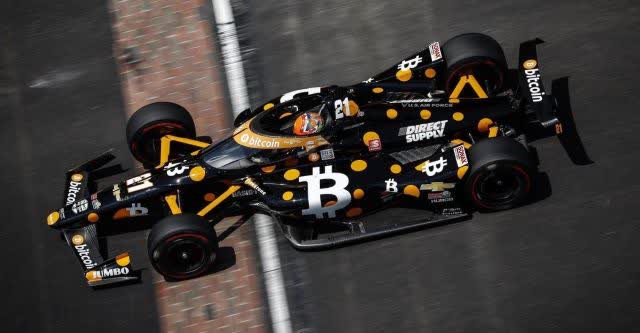 Ed Carpenter Racing's Bitcoin-sponsored number 21 Chevrolet came in 5th in this year's Indy 500.
(more…)
OK, maybe this is finally happening. Ethereum ($ETH) has followed the SlopeCharts "rainbow" beautifully, and smoothly, and it has broken out to a new lifetime high. Excellent!
(more…)