Slope of Hope Blog Posts
Slope initially began as a blog, so this is where most of the website's content resides. Here we have tens of thousands of posts dating back over a decade. These are listed in reverse chronological order. Click on any category icon below to see posts tagged with that particular subject, or click on a word in the category cloud on the right side of the screen for more specific choices.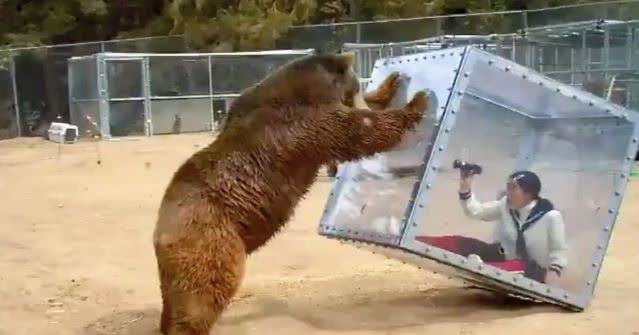 Japanese gameshow contestant versus bear. Image via TMZ.
(more…)
My premium posts about Tesla has been red-hot the past week. Let's review the most recent two.
The first was from only six days ago, on Friday, when I called the top. In a nod to the Beatles, I called the post "1234, Can I Have a Little More?" and stated that the charming price of $1234 was a great place for a reversal.
(more…)