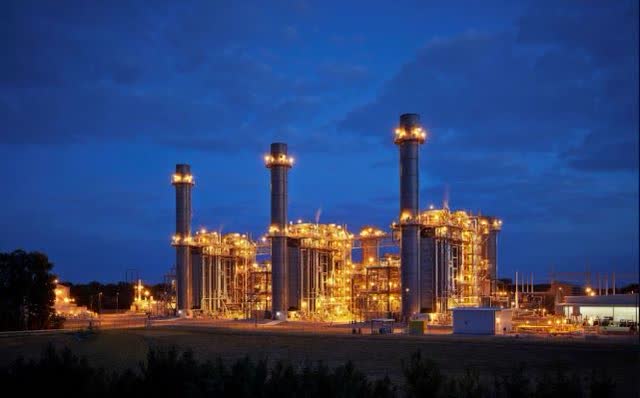 The H.F. Lee natural gas power plant near Goldsboro, NC. Image via Duke Energy/Flickr.
Doug King's "Structural Inflation Shock"
Back in July ("A Structural Inflation Shock") we quoted veteran commodity hedge fund manager Doug King assessment of the commodity markets, via Bloomberg's interview with him then:
Commodities are back, and from pension funds to physical commodity traders, everyone is making money. The question now is whether it's a temporary snapback from the pandemic or signals a longer-term shift in the structure of the global economy. King is in no doubt.

"We are facing a structural inflation shock," King said. "There's a lot of pent up demand, and everyone wants everything now, right now."

For the first time since the pre-crisis years before 2008, the commodities boom means central banks are fretting about inflation.
After speculating about whether this may be the start of a new commodity supercycle, Bloomberg's Javier Blas gave Doug King the last word: "This is the beginning of a proper boom cycle — this isn't a transitory spike."
Natural Gas As An Inflation Hedge
In the same post, we presented a way to play the inflation shock:
In a nice bit of synergy, Bloomberg licenses its commodity indexes to the sponsors of exchange traded products. So not only does it report on rising commodity prices, but it also profits from them. Coincidentally, one of those exchange traded products, the ProShares Ultra Bloomberg Natural Gas ETF (BOIL) was one of our system's top ten names on Friday [We post our top ten names every trading day on our Portfolio Armor website and app].
As of Thursday's close, BOIL was up 53% since then.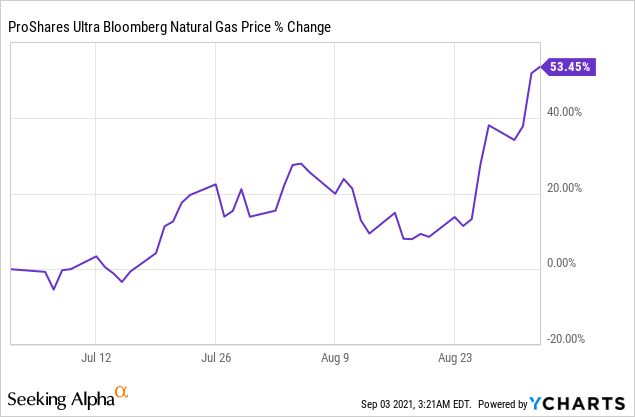 Locking In Some BOIL Gains
If you bought BOIL when we wrote about it in July, congratulations. Here's a cost-effective way to lock in some of your gains if you want to stay long.