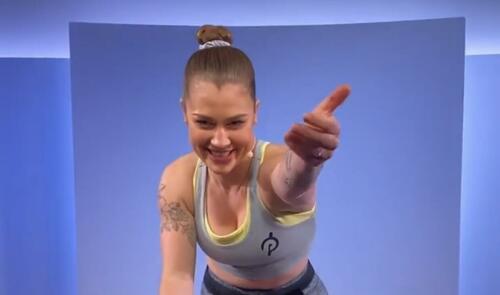 Flight To Peloton
There were few places to hide the day after Fed Chairman Powell's hawkish press conference. The major stock market indexes were all down, bonds were down, and gold was down. One asset was an island of green in Thursday's sea of red though: shares of Peloton Interactive, Inc. (PTON). They closed up 8.23% on the day, despite initially tanking on the company's revenue miss and weak Christmas season guidance.
In the end, investors seemed to agree with Citi analyst Ron Josey below, who argued that Peloton's turnaround appeared to be on track, with job cuts and other cost savings, such as outsourcing manufacturing, likely to help the company turn cash flow positive over the next two quarters.
Another plus out of Peloton's earnings call was the company announcing that they had a backlog for the new Peloton Row, a rowing machine set to retail for about twice the price of the flagship bike.
Still Short Peloton Puts
In my personal account, I'm still short $5 strike January puts on Peloton.
As the tweet thread above states, that was the second time I'd sold $5 strike puts on Peloton: the first time, I received a credit equal to about 7% of strike value; the second time, about 10%. For all of its management's past missteps, Peloton has millions of loyal users. I've referred three users myself, and collectively those three individuals had done more than a thousand workouts over the last year, as of September.
At this rate, it doesn't look like those puts will get executed, but I'd still be happy to own PTON at $5.