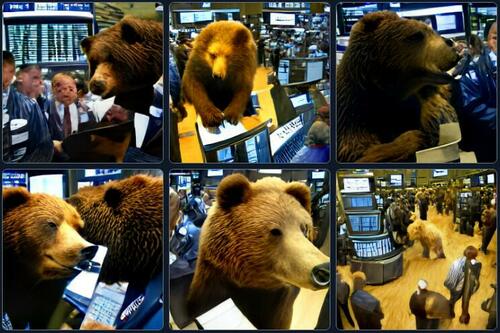 Carvana Crashes
Peter Lynch used to advise investors to think of products and services they encounter in their lives when investing: if your kids like a certain store in the mall, maybe the company that owns that store is worth investing in. In that spirit, my one interaction with Carvana Co. (CVNA) was not a positive one.
/
That experience may have been in the back of my mind last month, when I decided to bet against Carvana along with a few other stocks after the big post-CPI rally (Fading The Post-CPI Rally). After noting that Carl Icahn was skeptical of the rally, I wrote:
I shared Icahn's view of the rally, and used it to buy puts on a handful of stocks that spiked by double digits on Thursday. In the event Icahn and I end up being wrong about this being a bear market rally, I looked for stocks with poor fundamentals that might underperform even in a new bull market. These were the four names, along with their percentage gains on Thursday:

Riot Blockchain, Inc. (RIOT): +10.62%
Opendoor Technologies Inc. (OPEN): +26.49%
Carvana Co. (CVNA): +31.62%
Redfin Corporation (RDFN): +31.8%

Aside from their weak fundamentals and charts prior to Thursday, they were all in vulnerable industries. RIOT is a bitcoin miner, when crypto is being roiled by the FTX collapse; OPEN and RDFN are in real estate, which remains vulnerable to rising interest rates, even if the Fed tapers its rate hikes; and CVNA deals with used cars, the prices of which sank in Thursdays CPI data.

I'm currently talking with my developers about starting a site (or perhaps modifying this blog) so you can follow these trades in real time. If you'd like an alert when it launches, you can sign up for our occasional email list here.Fading The Rally, November 11th, 2022.
On Wednesday, Carvana shares crashed to a record low on rising bankruptcy risk. Here's how Carvana and the other three names I bet against last month have done since then:
Three out of four of them were down double digits as of Wednesday's close, with Carvana down the most:
RIOT -19.19%
OPEN -26.18%
CVNA -32.83%
RDFN +16.01%
So far, I've been wrong about Redfin. We'll see if that continues to be the case.