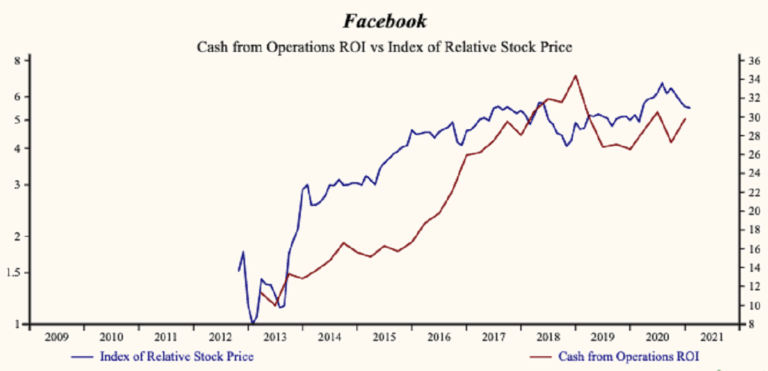 A sharp rebound in stock prices last week lifted the market index back to all-time highs. The Broad Market Index was down 3.31% last week and 38% of stocks out-performed the index. This frothy and speculative market is vulnerable to a more sustained decline such as we have not seen since the financial crisis 2007 to 2009. The confidence that the world central banks will bail out investors regardless of the cost is reflected in two market rules that have evolved; Don't fight the Fed & Buy the Dips.
Q4 2020 hedge fund letters, conferences and more
Maintain Exceptional Portfolio Attributes
Both are market rules are likely to create a volatile market over the next few quarters as the timing and magnitude of the post virus recovery in corporate growth becomes evident. Currently with the broad population of stocks trading at premium prices we should all focus on maintaining exceptional portfolio attributes.
This illustrates the huge risk faced by investors in long-term bonds as a recovery evolves over the next few quarters. It is unlikely that long treasury yields will remain this low; even in our proposed OTOS Pie-in-the-Sky growth recovery scenario. In our OTOS Brave-New-World recovery scenario, inflation will be driving up interest rates and will impair retirement portfolios that are being increasingly allocated to long term bonds as people age.
Navigating Dangerous Markets
Navigate through these very dangerous markets with shares of only exceptional attributes companies and with a large cash reserve.
The OTOS strategy is to invest in the shares of accelerating companies at attractive prices as the recovery evolves OR to invest in the shares of exceptional attributes companies as share prices fall. We all should be anxious for the upcoming SEC financial statements analysis to provide essential clues in understanding this ultimate recovery.
Mitigate Portfolio Risk
Some of your current stock holdings with exceptional attributes companies have performed exceptionally well but have become dangerously large portfolio positions. As we collect data from annual filers in the coming weeks make sure to mitigate portfolio risk by reviewing the size of your Facebook holdings.
Facebook $268.100 BUY this rich company getting better
Facebook, Inc. (NASDAQ:FB) has been an exceptionally profitable company with inconsistently high cash return on total capital of 22.7% on average over the past 8 years. Over the long term the shares of Facebook have advanced by 450% relative to the broad market index.
The shares have been very highly correlated with trends in Growth Factors. A dominant factor in the Growth group is Cash Flow form Operations (ROI) which has been 86% correlated with the share price.
Facebook sales growth up for the first time since 2016
Currently, Facebook's sales growth is 21.6% which is low in the record of the company but higher than last quarter. Receivable turnover has remained steady reflecting a strong quality of sales.
Margin pressure continues
Last quarter the gross profit margin fell once again and has been steadily falling since 2018.
Sales, General & Administrative (SG&A) expenses are low in the record of the company and is also falling. That implies that Facebook has limited capability to accelerate EBITD relative to sales with lower costs. SG&A expenses are falling at a more rapid rate than the gross margin producing a rising EBITD profit margin.
Bottom line stable for now
This is a poor-quality growth trend to the extent that lower costs can insulate the bottom line from top line weakness for only a short time. The signs of margin pressure can be seen in cash flow from operations (ROI) as it remains high and rising but free cash flow growth on the other hand is slowing down putting its stability in question.
Facebook shares at a discount?
More recently, the shares of Facebook have advanced by 30% since the November, 2018 low. The shares are trading at lower-end of the volatility range in a 27-month rising relative share price trend. The current depressed share price provides a good opportunity to buy the shares of this evidently accelerating company.
The current depressed share price provides a good opportunity to buy the shares of this evidently accelerating company.
Investors do not wait. Act now!