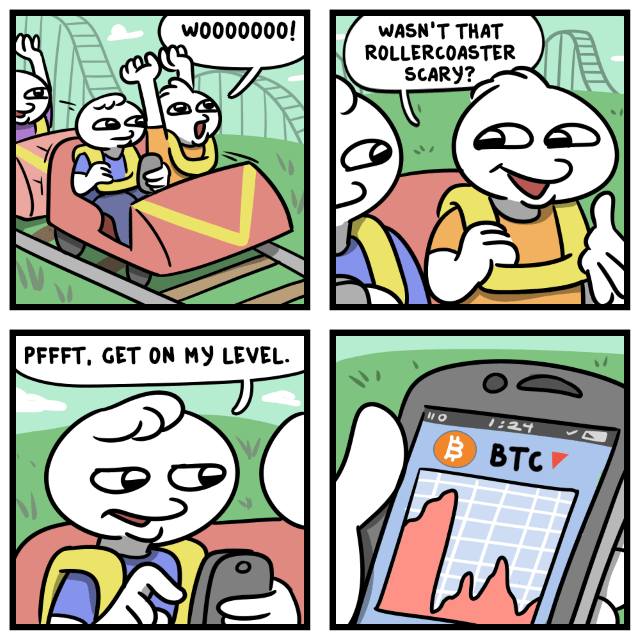 Stonetoss's classic comic about Bitcoin volatility.  Note from Tim: God, I'm weary of this cartoon.
Another Crypto Crash
As we type this early Saturday morning, crypto overall is down about 15% over the last 24 hours, with bitcoin down slightly more.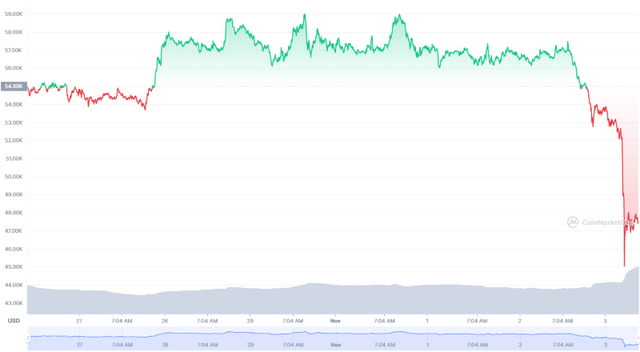 Most of this drop occurred after the stock market closed on Friday; if crypto is at these levels or lower on Monday, crypto-related stocks will likely be trading at further discounts. As it happens, three of our top ten names from Friday were crypto-related names.
Our Top Ten Names From Friday
As a reminder, every day the market is open, our system gauges stock and options market sentiment on every security in the U.S. that a) has options traded on it, and b) has been public for at least six months. Our system then estimates potential returns for each name over the next six months. These were the top ten names from that ranking on Friday.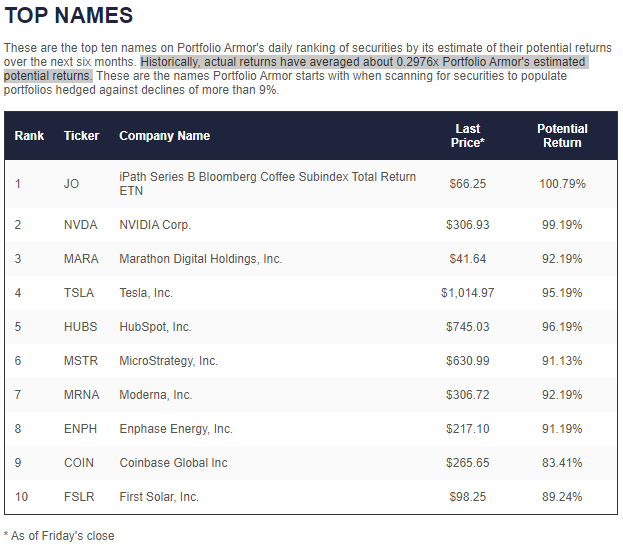 Screen capture via Portfolio Armor on 12/3/2021.
A note about the decimals in the potential return estimates: when our system crunches the data, the numbers go out to more than two decimals. We make no claim to that level of precision; cutting the numbers off at two decimal points is an aesthetic choice, as it matches how we count dollars and cents.
The three of those that are crypto-related are the bitcoin miner Marathon Digital Holdings (MARA), the bitcoin hoarder MicroStrategy (MSTR), and the retail crypto trading platform Coinbase Global (COIN).
In Case We're Wrong
In case we're wrong, or crypto keeps dropping, here's a look at how you can hedge those three crypto stocks in our top ten.
We used our iPhone app to demonstrate there, but if you don't have an iPhone, the same hedging capability is available for subscribers on our website.