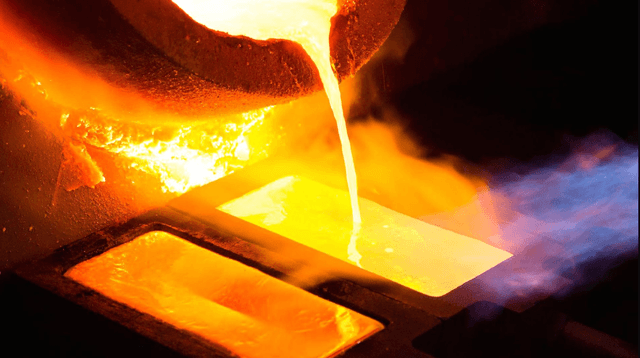 A Good Year For The Yellow Metal So Far
Record fiscal and monetary stimulus in 2020 has been good for gold. The leading tracking ETF, the SPDR Gold Trust (GLD) was up 28.03% year-to-date as of Thursday's close, nearly septupling the performance of the SPDR S&P 500 ETF (SPY).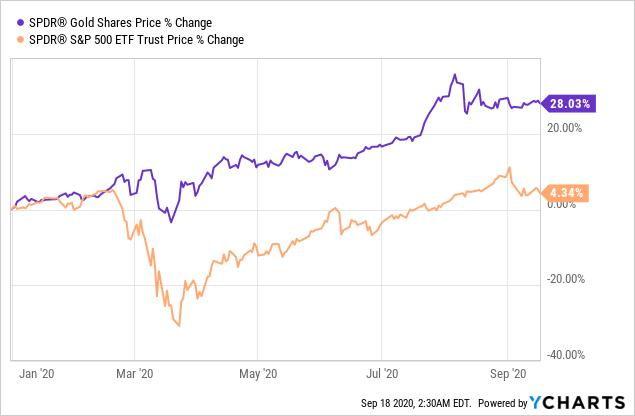 Portfolio Armor's security selection algorithm, which uses options market sentiment to rank likely top performers over the next six months, is currently bullish on gold. The ProShares Ultra Gold ETF (UGL) was its #3 name as of Thursday's close.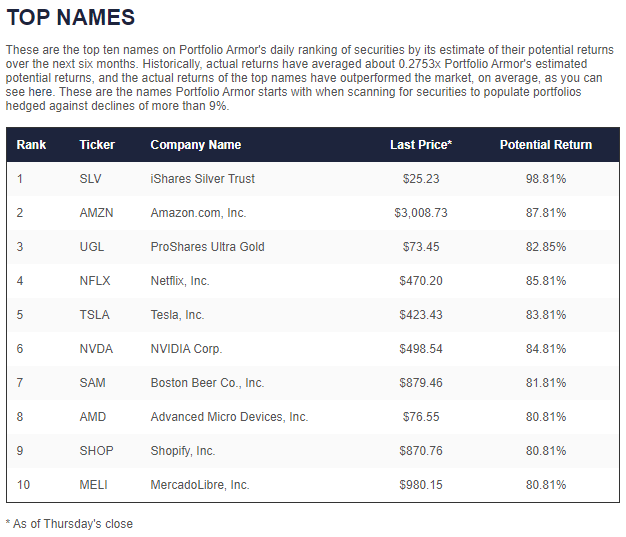 Yellow Metal Peril?
In a recent column though, Arkadiusz Sieron, PhD pointed to a possible bearish scenario for gold:
With deflation in the euro area, the additional monetary measures are just a matter of time. Moreover, there is resurgence in coronavirus infection in many European countries, which may decrease investor and consumer confidence and hamper the economic recovery. In such circumstances, it is more than certain than [European Central Bank President Christine] Lagarde will ease her stance. It's bad news for gold, as the divergence between the monetary policies in the U.S. and the eurozone will increase, supporting the U.S. dollar against the euro and gold.
Of course, another possible bearish scenario for gold might political uncertainty in the U.S. leading to a rout in stocks. Since correlations often converge toward one in crash scenarios, that could lead to a decline in gold as well.
Good News For Cautious Gold Bulls
The good news for cautious gold bulls is that GLD is fairly inexpensive to hedge now. The video below shows a couple of ways of doing so via our hedging app.
As you saw there, the cost of hedging GLD against a >10% decline over the next six months as of Thursday's close was 2.02% of position value as of Thursdays close. If you were willing to cap your possible upside at 10% over the same time frame, that hedging cost dropped to negative 1.07% of position value with an optimal collar.