Well, the inflation numbers are out, and although inflation is still heating up, there seems to be a sigh of relief that it wasn't even worse than it could have been.
The sheer pace at which inflation is emerging has a very 1970s feel to it. I can only suppose that the era of polyester, deteriorating rust belt cities, and really wide lapels can't be far behind.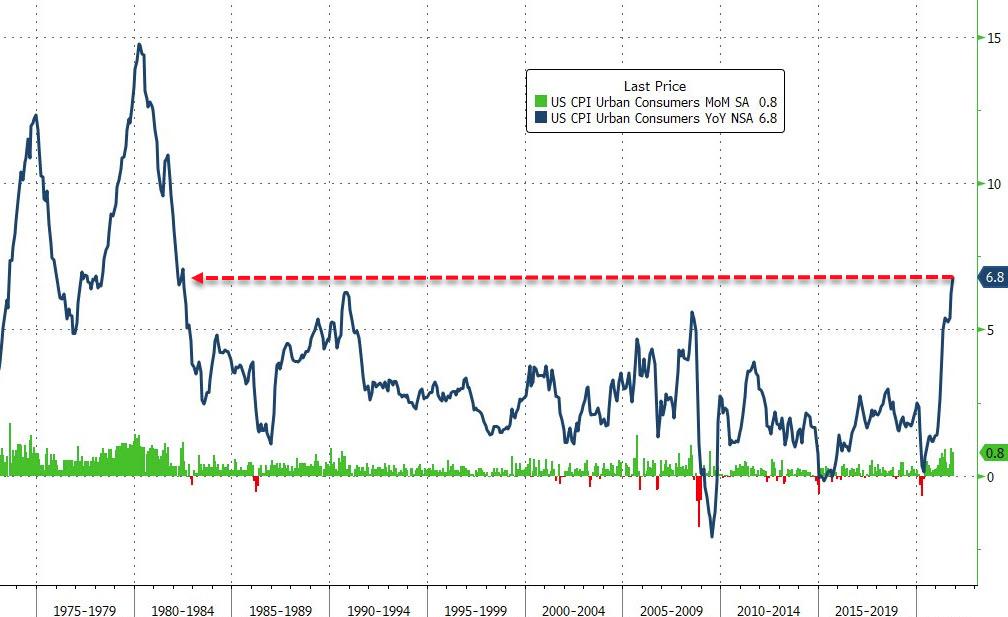 Equities responded with an instant relief rally, although not a devastating one. As I type this, all the major equity futures are up about eight-tenths of a single percentage point, but there's no doubt that initial reaction to the news is one of relief.
The small caps rushed toward a short-term trendline and seem to have found a happy home there (I'm composing this before the opening bell, which is usually a time that a different tone can set in).
Very simple stated, this week has "un-done" just about all the good stuff that happened in the two weeks prior. Below is the /ES futures chart with 4-hour bars. You can see the lifetime high early in November (that red horizontal, anchored to the peak) and how Tuesday only took out the lion's share of the downward progress.
Just as the CPI "could have been worse", I feel the same way about the vault higher in equities. Let's see how the day as a whole shakes out, but, oh, well, no early morning plunge for any surviving bears out there.