With the market at all-time highs, we are now approaching another Fed meeting. But, this one will likely provide us with a change in direction for rates, if you believe what most pundits are saying. In fact, there seems to be 100% certainty that the Fed will lower rates. Imagine that . . . the Fed is going to lower rates when the market is at its all-time highs. When was the last time this happened?
While many view a rate cut as being akin to the Fed "blessing" this market rally, history tells us a different story. What is most interesting is that the last time the Fed changed direction in rates near all-time highs was in 2007. And, when the Fed began to lower rates in 2007, it was just before the major stock market melt-down.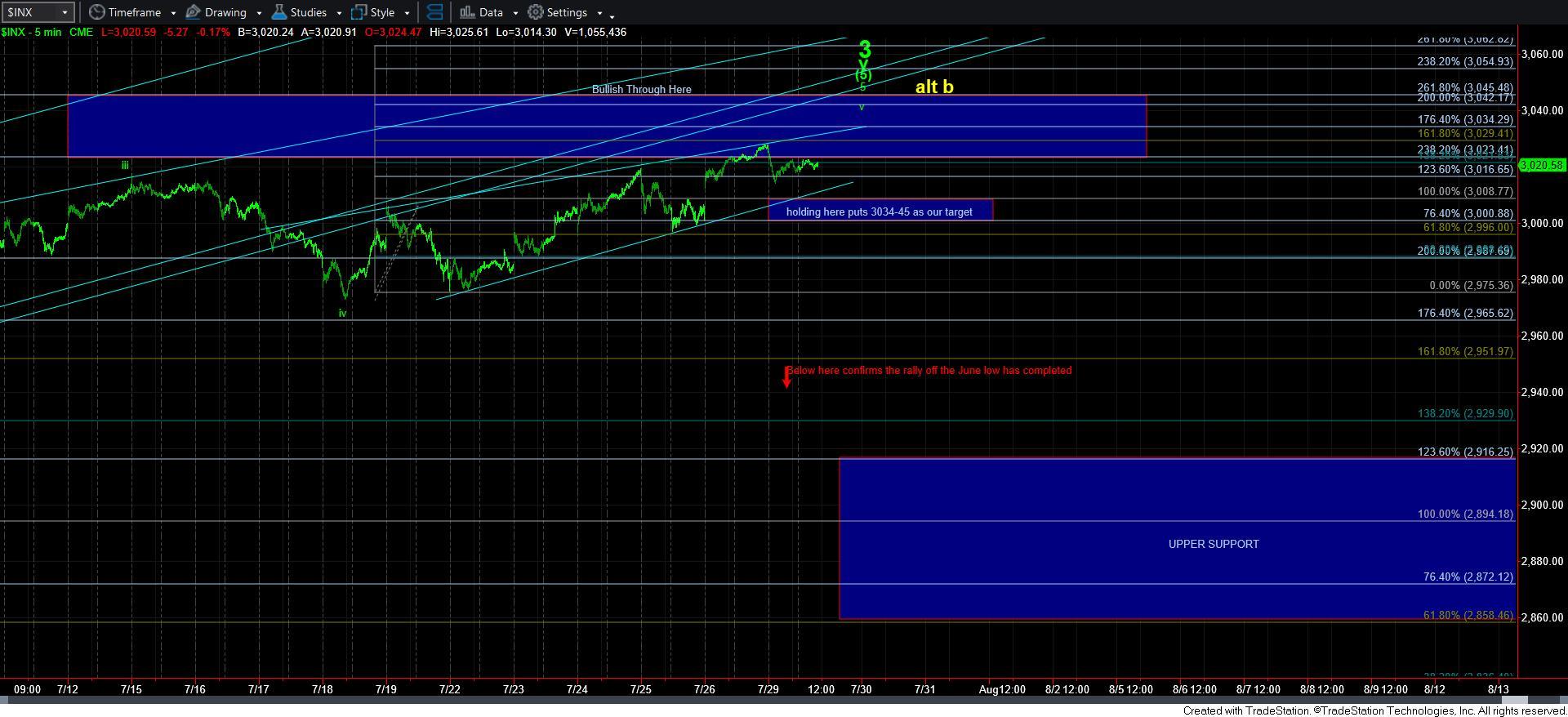 With the market at all time-highs again, we have now moved into a resistance/target region we outlined to our subscribers years ago within the 3011-45 region on the S&P 500 (SPX). In fact, this was our ideal target for the completion of the 3rd wave within the 5-wave Elliott Wave structure starting in 2009.
So, the question for the upcoming week is whether we will see a repeat of 2007 or if the market will view it as a "Powell Put" and continue higher directly through our resistance region?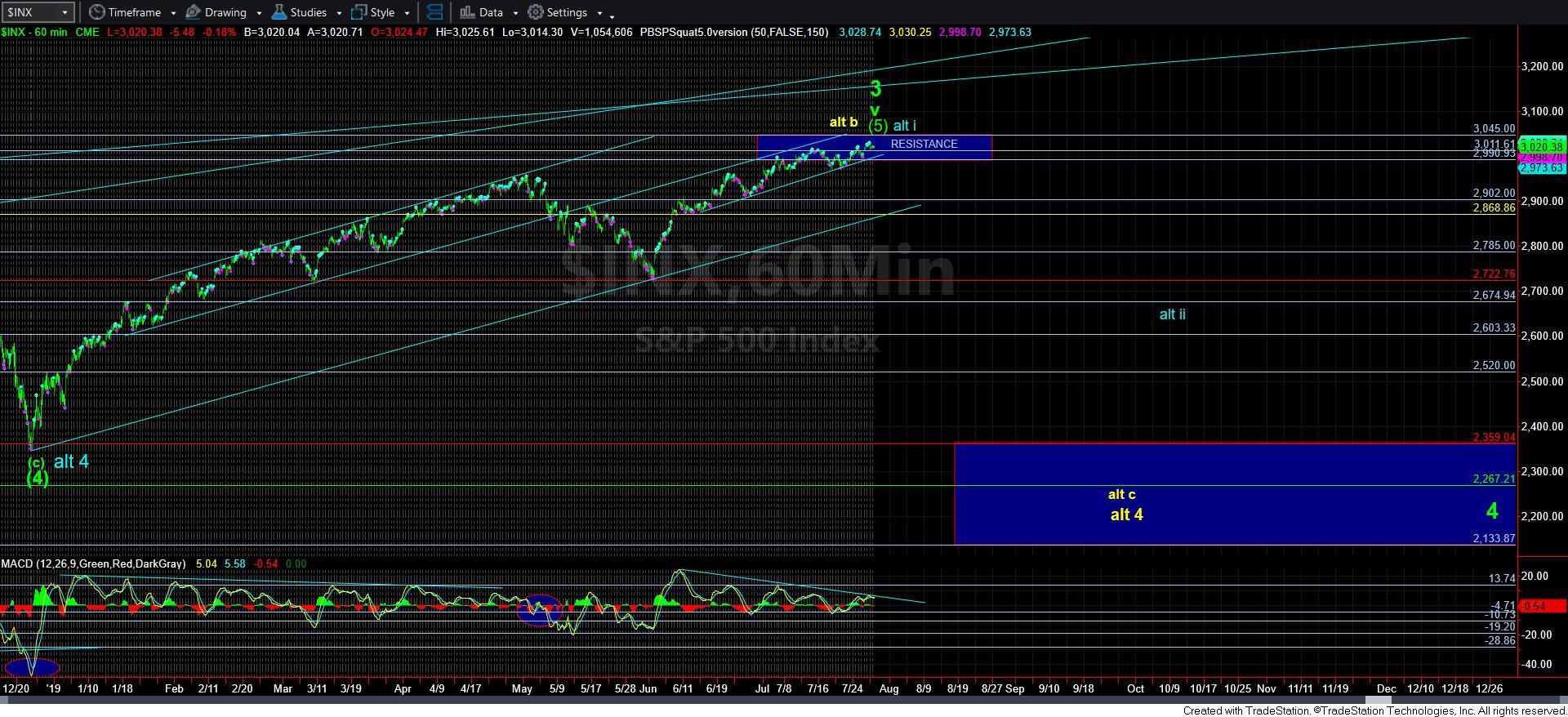 To be honest, should the market decline as it began to do so at the Fed change in direction in 2007, my analysis does not suggest the decline will be of a comparable significance. Rather, I believe we can drop down into the 2600-2700 SPX region, with potential to break down as low as the 2200 region. The difference will depend upon the structure of the decline into the end of the summer.
As I noted above, we are now within our major resistance region between 3011 and 3045 on the SPX. Support now resides initially at 3000, and 2950 below. A break down below 2950 would suggest that the decline phase has likely begun, and the structure of that decline should tell us a lot about the potential downside target for that decline.
But, as I noted above, I still expect the market to see one more multi-year rally before we complete the 5th wave of the 5-wave Elliott Wave structure. Moreover, I have significant timing confluences pointing towards the 2022/23 time frame. So, whatever decline we see should be a major buying opportunity for investors and set up a rally taking us towards the 4000 region by that time frame.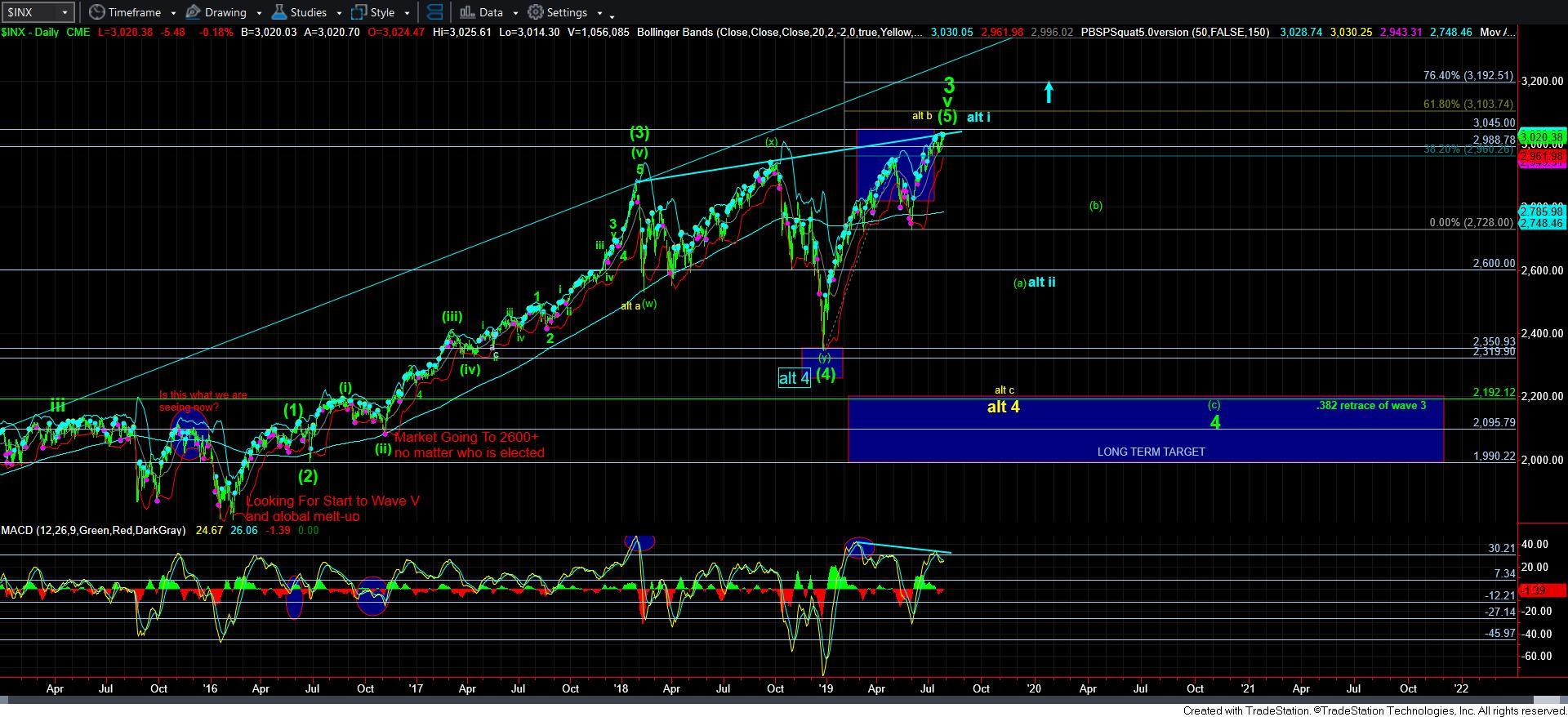 In conclusion, I believe the market reaction after the Fed meeting will be quite telling. Should we see the market change direction as we did in 2007, then the structure of that drop over the coming weeks should give us strong indications as to how deep that drop can take us.