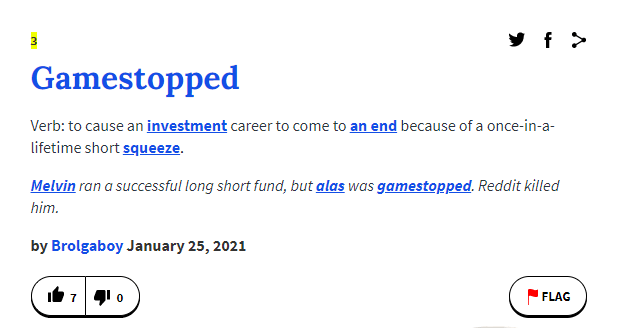 The Urban Dictionary gets a new definition.
Back To GameStop
Last December, we got an email from a subscriber who noticed some overlap between the stocks that he saw on r/WallStreetBets and our top names list. He noted that our site and WSB had both been bullish on AMD (AMD) and Penn National Gaming (PENN), and predicted GameStop (GME) would soon end up our list:
I'm seeing a direct correlation from some of the names on your list and the r/wallstreetbets

Subreddit: r/wallstreetbets

Names that pop up in there usually seem to appear on your list a day or two later.

Could you write a piece about why you think that is and why your top names might be affected by "meme stock" buying frenzy that happens in there?

For example. I predict GME will appear on your list by today's close or possibly this week. They have been pumping GME hard and now that Ryan Cohen has upped his stake in the company it's beginning to pay off for those that got in on it. I sadly did not.
GameStop didn't make our top names list then. We got that email on December 23rd; between then and its peak in late January, GameStop was up nearly another 1,600%.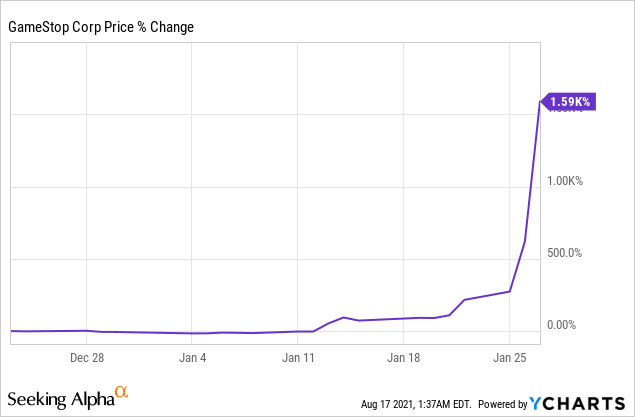 GameStop pulled back about 53% from its peak to Monday's close.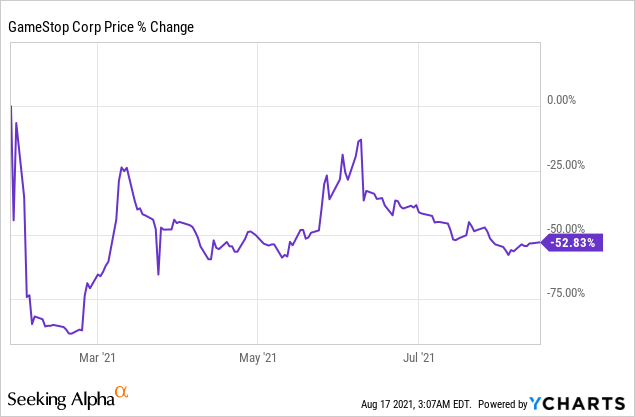 On Monday night, GameStop finally made our system's top ten.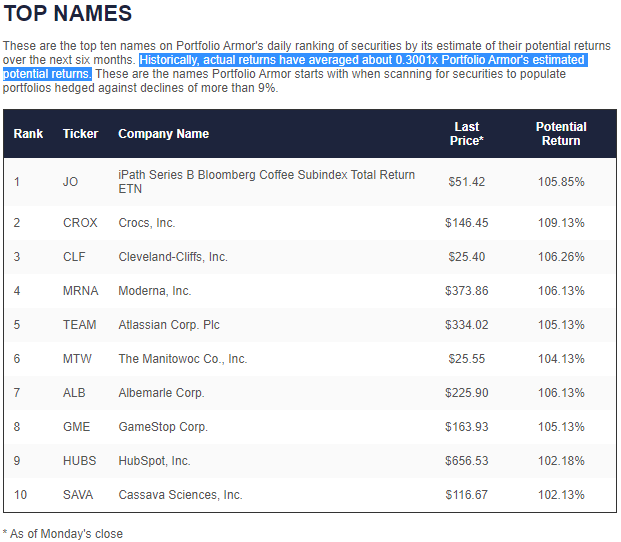 Screen capture via Portfolio Armor on 8/16/2021.
In Case GameStop Has Another Steep Drop
If you're thinking of taking a flyer on GameStop, but want to limit your risk if it suffers another steep drop, here's a way of doing so.
This was the optimal collar, as of Monday's close, to hedge 200 shares of GameStop against a >25% drop by January, while not capping your possible upside at less than 50% over the same time frame.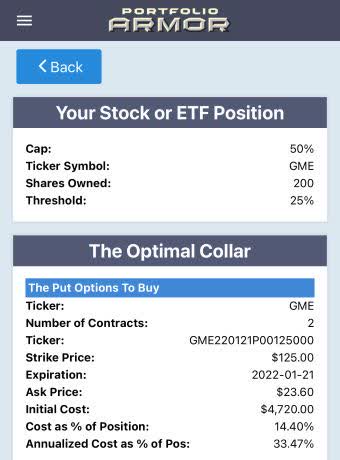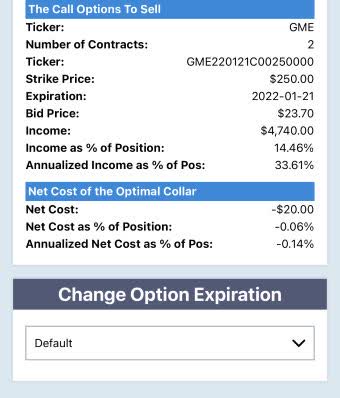 The net cost of this collar was negative, meaning you'd collect a net credit of $20 when opening it. And your maximum possible upside over the next five months would be 2x your maximum possible loss.