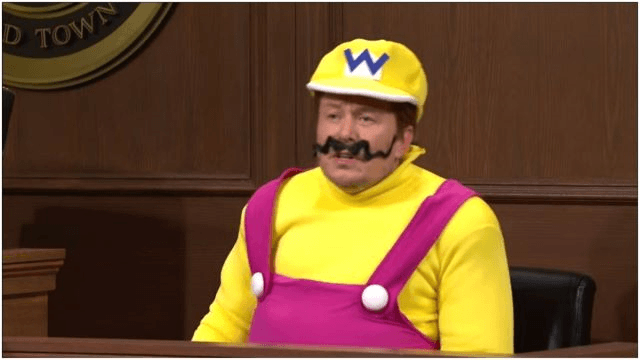 Elon Musk in costume from Saturday Night Live.
The Funniest Thing About Saturday Night Live
Before Elon Musk hosted Saturday Night Live, market technician extraordinaire Tim Knight, host of the Slope of Hope blog, offered the following scenario.
So far, numbers 1-3 have transpired. Below, we'll look at a couple of ways of hedging Tesla (TSLA) in case #4 transpires.
As it happened, Musk not only didn't pump Doge on Saturday night, but calling it a "hustle". The crypto coin subsequently tumbled from its highs overnight.
Tim Knight quipped later the drop in Doge was the funniest part of the show.
Why Should Tesla Drop Because Of SNL?
Why should shares of Tesla drop because of the lackluster performance of its CEO/"Technoking" on Saturday Night Live? They shouldn't, but we live in crazy times. Why should a cryptocurrency drop because of Musk's performance? R.W. Baird market strategist Michael Antonelli put it as well as anyone:
The Crypto-Stock Connection
In our last post talking about crypto and Tesla (Tesla To Dogecoin: Rotation Or Simulation?), we raised the prospect that speculative fervor in crypto might have syphoned off some investor enthusiasm for cult stocks like Tesla. In that post, we also mentioned Roko Mijic, who, in an odd twist suggesting this all might be a simulation, is responsible for creating the happy family below.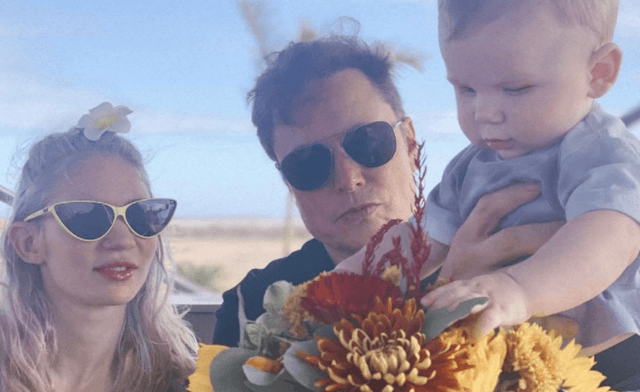 Grimes, Elon Musk, and their son X AE A-XII in Starbase, Texas (photo tweeted by Musk).
On Sunday, Mijic scoffed at a Twitter thread by crypto skeptic Stephen Diehl, but it occurred to us that some of the same skepticism could apply to stocks.
Maybe that's another way the eventual popping of the crypto bubble could spill over to stocks. In a previous post (How The Next Crash Happens), we speculated that companies putting crypto on their balance sheets before the crypto bubble pops could lead to a market crash, but we didn't consider the psychological spillover of young investors wondering whether, like cryptocurrencies, stocks were also offered to the public for reasons other than making their buyers rich. With all that in mind, here's our look at hedging Tesla.
Limiting Your Risk In Tesla
Like Cathie Wood's flagship Ark Innovation Fund (ARKK) which we looked at last week (Wood Versus Wood), Tesla is expensive to hedge with optimal put options, but inexpensive to hedge with optimal collars. We used our hedging app to scan for both in the video below.
We looked at options expiring closest to six months out for both ETFs, but if you're considering adding either to your portfolio and your time horizon is different, you can of course use a similar approach with closer or further out options expiration dates.