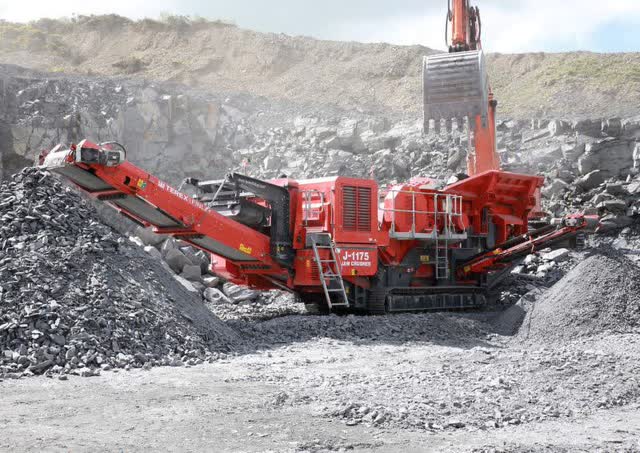 Rocks getting crushed by a Terex Finlay J-1175 Hybrid Jaw Crusher (Photo via Finlay).
Our Top Ten Names Get Crushed
Every day the market is open, our system gauges stock and options market sentiment to rank thousands of securities by their potential returns over the next six months. Our site uses the top-ranked names to build hedged portfolios for subscribers. Six months later, we publicly post the returns of top names and hedged portfolios from each week.
Our top names from June 17th did terribly. Let's look at what happened to them, what happened to a hedged portfolio built with them, and where we go from here.
Our Top Ten Names From June 17th
These were our top ten names from June 17th.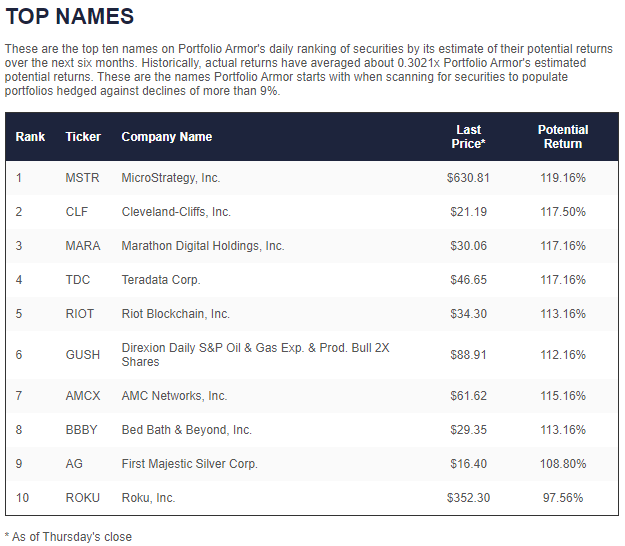 Screen capture via Portfolio Armor on 6/17/2021.
And here's how the did over the next six months. The only one with a positive return over that time frame was the Bitcoin miner Marathon Digital Holdings (MARA). Everything else, from the iron miner Cleveland-Cliffs (CLF), to the retailer Bed Bath & Beyond (BBBY) was down.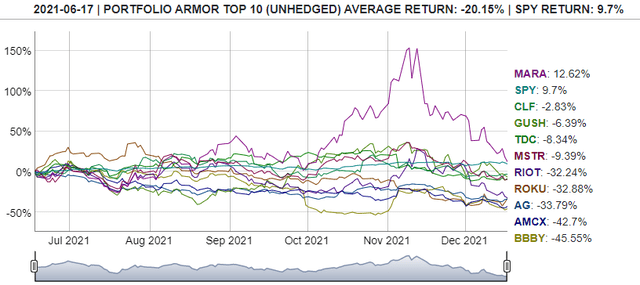 On average, our top ten (unhedged) was down 20.15%.
Our Hedged Portfolio From June 17th
This was our aggressive hedged portfolio from June 17th. Each of these positions was hedged against a greater-than-20% decline over the next six months.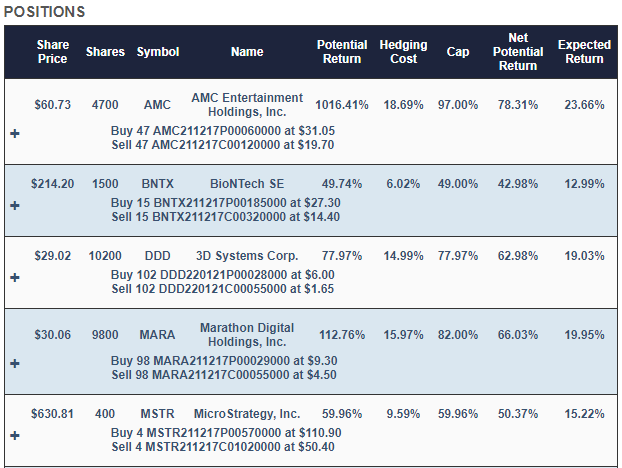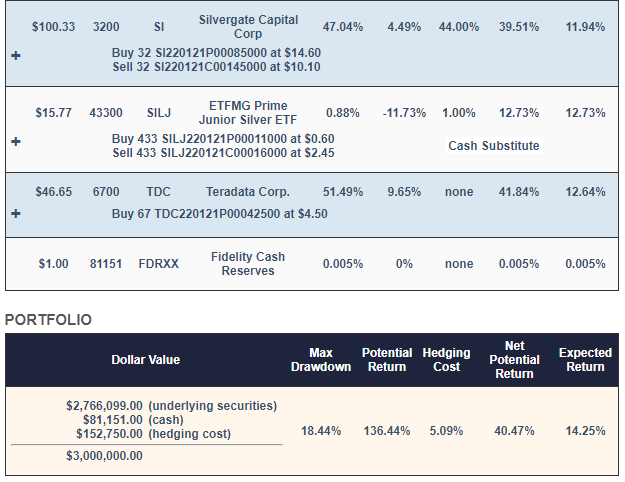 Screen captures via Portfolio Armor on 6/17/2021.
Here's how that hedged portfolio did over the next six months.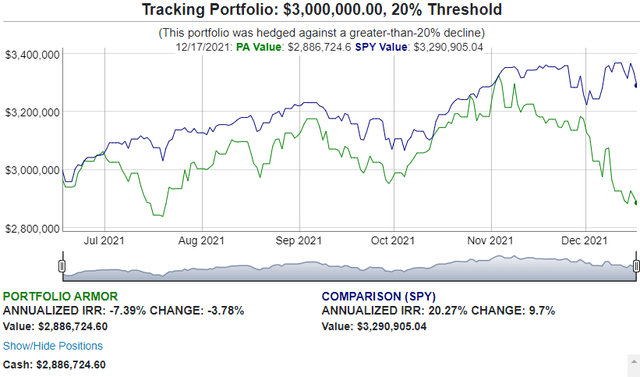 Although our top ten names were down more than 20% unhedged over the period, our aggressive hedged portfolio was down only 3.78%.
Where We Go From Here
In a narrowing market, security selection gets more difficult. As returns come in, our system adjusts the way it selects securities, so it will do that with the -20.5% return from June 17th's cohort, just as it did with the +58.09% return from its May 6th top names cohort. The point of our hedged portfolios, though, is that when the securities our system picks go south, your downside is strictly limited. Your portfolio lives to fight another day. Maybe your next aggressive portfolio will do as well as this one, that was up 35.12% over six months. In any case, you will get another crack at it.