Some of you know I don't go in for a lot of television. Movies, I love, and there are some I've seen dozens of times. But my days tend to be wake up, work/family, go to bed, without any time allocated to plop myself in front of a television set.
Some weeks ago, however, I stumbled upon the Mad Men series, and I decided to watch an episode. I knew I was in trouble, because I really liked it, and there were 7 seasons of 13 episodes each. I watched every one of them, though, sometimes at the end of the day as a treat to myself, and sometimes while going through my charts.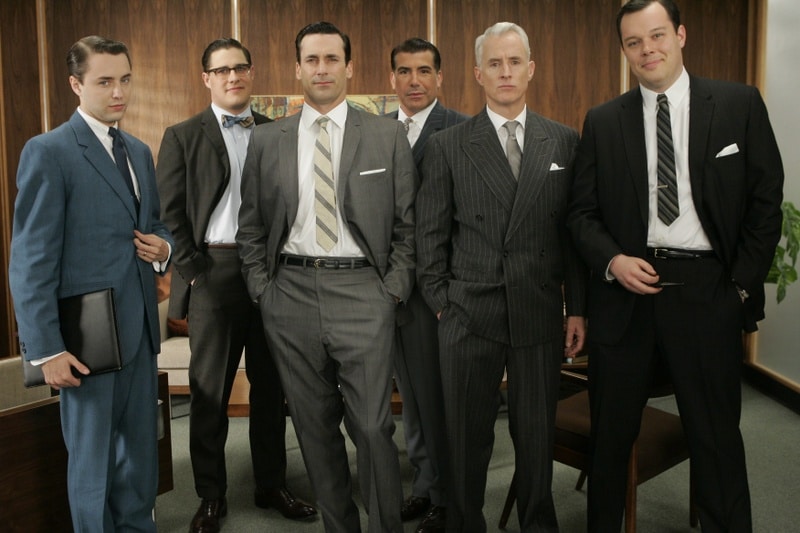 It seems a little silly to share thoughts about a series which ended a few years ago and has dropped off the cultural radar, but here are a few random thoughts I've got about it, now that I've watched it from end to end:
Part of the appeal for me was that, as a kid, the office my dad worked at vaguely resembled that kind of environment. The 1970s were pretty much the last gasp for that kind of setting.
As a lifelong fan of How to Succeed in Business Without Really Trying, it was a kick to see Robert Morse in a leading role
The amount of drinking on the show is, well, gross. I mean, I like a good cocktail now and then, but did people actually slug down that much alcohol? How did any of them live past 30?
And, let's face it, the characters spent a lot of time on elevators.
After watching the last episode, I felt good that Pete Campbell had restored his life with his family and seemed to have a truly bright future, and I felt bad that Don hadn't really learned anything and hadn't changed a single bit.
And here, just for fun, is the final few minutes of the entire series: