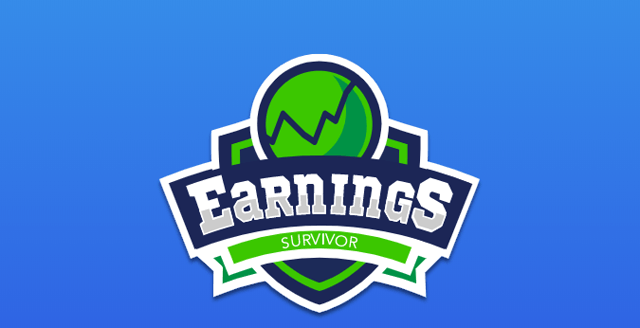 A Football Pool For Stocks
I thought this might appeal to some Slopers: my friend Andy Swan, co-founder of LikeFolio, is running what is essentially a football pool for stocks: EarningsSurvivor 
It's simple:
Each week, you predict how three stocks will move after earnings.
Get enough right, and you move on to the next week.
Last player standing wins a risk-free, $250,000 earnings trade where you keep the profits if you're right, and lose nothing if you're wrong.
In addition to that grand prize, there will be weekly prizes, including a year's free subscription to Portfolio Armor.
It's completely free, with nothing to buy – ever.
Week 1 picks must be in by Tuesday (July 14) at 3:45 p.m. ET – no exceptions.